New Members
Quarndon Amateur Dramatic Society, one of the oldest in the county, has been performing plays in The Village Hall since the end of the Second World War.
It is a small, friendly society which aims to put on two plays a year, in May and November. We rehearse twice a week, Tuesdays and Thursdays, at the Church Hall from 8.00pm to 10.00pm. There is also an active social programme both during the quiet summer period and also all year round (more details below). New members are always welcome in any capacity both on and offstage:
Directors
Producers
Stage Managers
Prompts
Props
Actors
Sound and lighting
Costume
Set Builders
Publicity & Marketing
How to Join
If you would like hear more about joining QUADS, please call 01332 553875 or email info@quarndonquads.co.uk
Auditions
Please email the secretary at info@quarndonquads.co.uk if you have any questions or wish to be emailed about future auditions.
The audition is quite relaxed, the director usually asking people to read the various parts of an example play and go through a scene together. You don't need to prepare anything beforehand.
If you can't get to the auditions, you are advised to email info@quarndonquads.co.uk so we know you are interested in being considered for a part. Auditions for our next production, 'Don't Dress for Dinner', a French farce by Marc Camoletti, will take place on Thursday 28th September at 8.00pm at Quarndon Church Hall.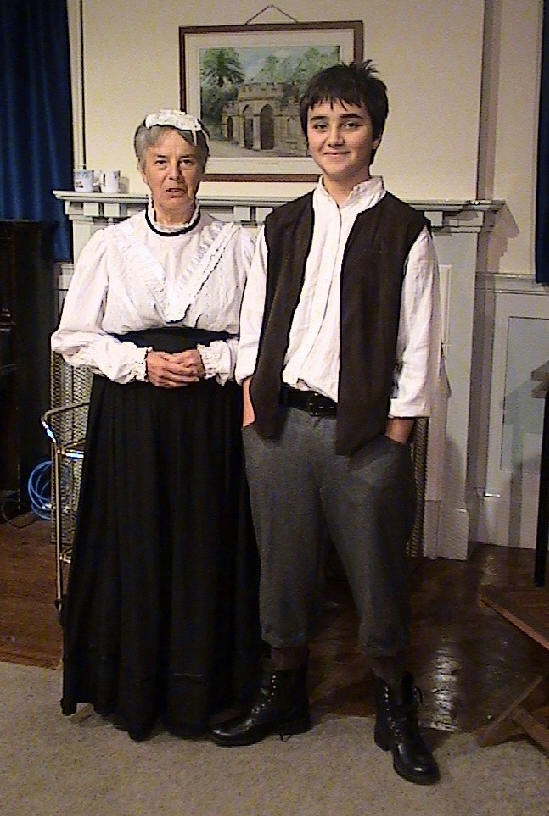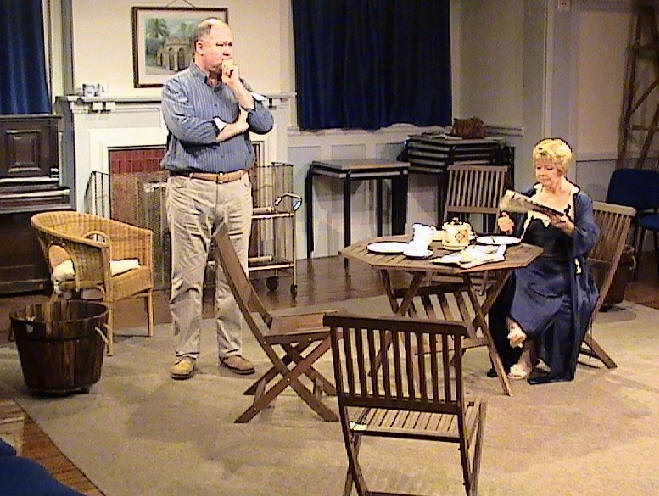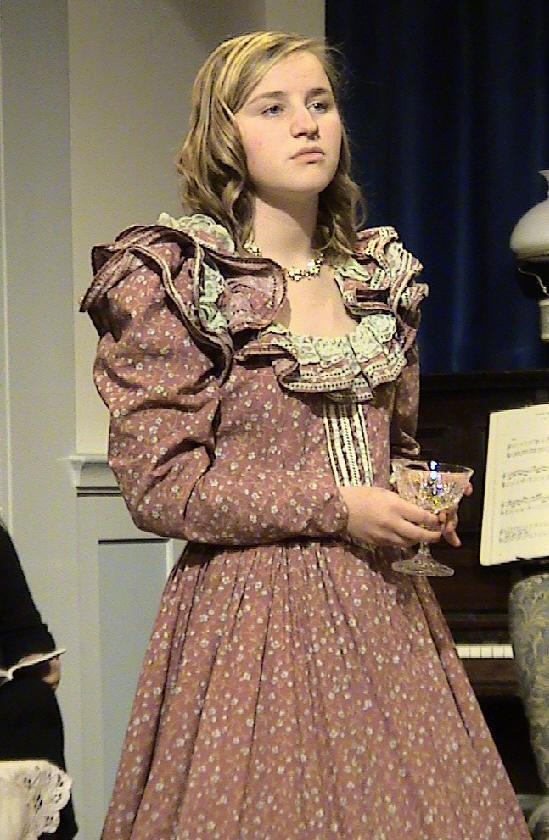 QUADS Technical rehearsal
Social Events
A number of social and fundraising events, such as a one act play which was successfully staged this summer, play readings, quizzes, a wine tasting evening and a walk in the Derbyshire countryside, all contribute to members keeping in touch outside rehearsal periods.